Hidden Diversity in STEM: Queers in a Scientific Context
Start: 17 May 2022 2:30 pm
End: 17 May 2022 4:00 pm
Albury-Wodonga
Albury campus and ONLINE
We invite you to join us to mark International Day Against LGBTIQA+ Discrimination
LGBTIQA+ workers in science, technology, engineering, and mathematics (STEM) must navigate not only the challenges of STEM, but layered with the challenges of being LGBTIQA+ in a society that is increasingly hostile. In this talk, I will cover some of the scientific literature around LGBTIQA+ STEM professionals and students, speak of personal experience as an out queer/gay scientist, and challenge the audience to consider how actions can be received by LGBTIQA+ colleagues.
Speaking will be Dr Alex Bond (he/him) is the Principal Curator and Curator in Charge of Birds at the Natural History Museum in Tring, and an Adjunct Researcher at the University of Tasmania, where he studies conservation biology of seabirds and islands, particularly plastic pollution and other contaminants.
He grew up in eastern Canada before moving to the UK in 2014 with his husband Jeremy. For the last 7 years, he has been the co-chair of LGBTQ+ STEM, an organization for the promotion of LGBTIQA+ workers, researchers, and students in science, technology, engineering, and mathematics and is the is the recipient of the 2020 Royal Society Athena Prize.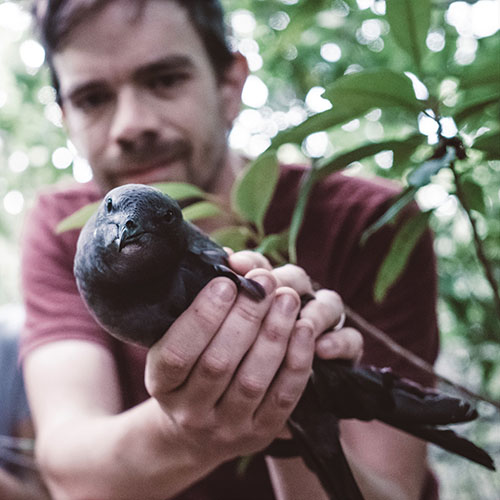 Livesteam
The talk will be livestreamed and recorded on Zoom.
Related links
Venue / Address:
Level 2, Building 760, Room 202 Charles Sturt University Albury Campus
Contact Phone:
Contact Email: Charles Sturt Ally Network