The term Spiritus is Latin for spirit or breathing and the connects this to the Wisdom for the Common Good criteria above. It's about 'raising audience consciousness of the transcendent dimension of life and/or portray spiritual values'.
The Spiritus Short Prize began in 2015 as the Religious Short Film Prize. This is an initiative of the Australian Centre for Christianity and Culture as part of its commitment to promotion the lively interaction between arts, religion, faith and culture. The Centre believes that there is wisdom to be found in such an interaction which can contribute to a vision of hope and the common good for Australia.
In 2020, the prize was renamed along with new criteria and prize categories to better reflect the Centre's aims and purposes.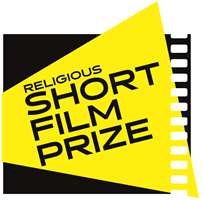 2015 Religious Short Film Prize Winner
The inaugural winner was announced in August 2016 as The Forgotten Tree by Liz Cooper. A film that combines elements of Judaism, Islam and Christianity in war-torn strife.
2018 Religious Short Film Prize Winner
The second Religious Short Film Prize was awarded in August 2018 to Jamey Foxton and Ryan Simpson's film The Giver. Each winning entry received $5000 in cash.