Charles Sturt and Country Universities Centres
Charles Sturt University has formed a partnership with Country University Centres (CUC), to make sure that our regional Students learning journey should never be disadvantaged due to their postcode.
These thirteen regional centres provide a point of contact for Charles Sturt Students to get face-to-face support.
Offering academic study skills support, disability support, health and wellbeing counselling, orientation programs and research integrity guidance, and more.
Some Charles Sturt programs such as orientation programs, careers events, academic skills programs, and online events for students will begin to be made accessible/promoted at these locations too.
Students, get access to
Fast free internet & printing facilities
Quiet study spaces
Space to sit exams
24-hours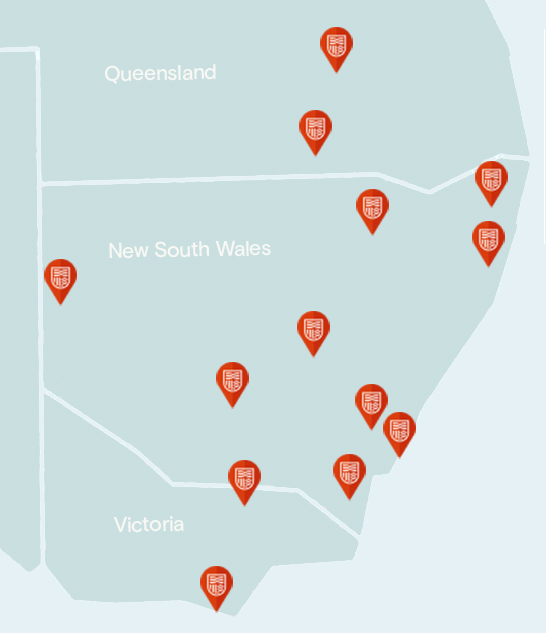 The centres
Explore and register with your local centre to connect for advice and join in on any upcoming events!