Stop sexual misconduct on campus
If you see something, say something. A culture of bystander action helps keep us all safe. However, if you do feel unsafe, use the Charles Sturt Alerts app to request a call back from security or a security escort on campus.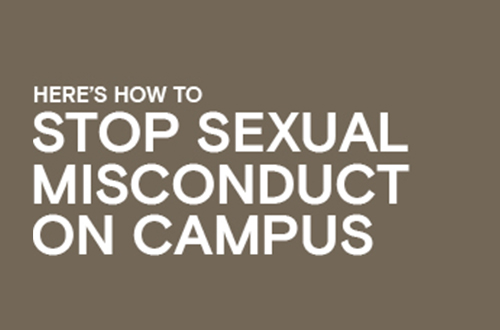 Charles Sturt University Campus Alerts is Charles Sturt's emergency mass messaging communication and Campus Security access platform. Once registered with Charles Sturt University Campus Alerts, you will receive text message (SMS) alerts and updates for high and/or critical emergency events impacting your campus.
You are also able to request the following from Campus Security using Charles Sturt Campus Alerts:
Urgent Assistance
Call Back Requests
Working Out-of-Hours Notifications
Security Escort Requests
To download Charles Sturt Campus Alerts, Text/SMS your campus* name (as shown below) to 0409 513 136
Albury Wodonga
Bathurst
Canberra
Dubbo
Orange
Port Macquarie
Wagga Wagga
Follow the reply SMS prompts to add any Web Links to your device's home screen.
You can register to more than one campus if this is applicable for your work or study.
Just text the additional campus name to 0409 513 136.
Charles Sturt has trained counsellors who can support you or people you know who are affected by sexual assault or harassment. They can also talk to you about how to support a friend who has disclosed to you.
Arrange an appointment
You can get emotional and practical support from our Prevention and Support Specialists. You may like to arrange an appointment if you have:
been sexually assaulted
been sexually harassed
experienced violent situations recently or in the past.
When you complete our form
By completing our online form, our experienced counsellors can provide support to you whether this happened at University or not.
Request for support through this portal are received by the Prevention and Support Specialist team only. The University commits to responding to all people making a report as soon as possible.
When completing the online form, you do not need to give long answers. You can just write "I would prefer to talk about this in person" or "Prefer not to say" if it's difficult to write about.
More information
How we can support you

Our experienced counsellors can support you:

to access other available support services
to explore your options for reporting what has happened
through the reporting process if you do choose to go ahead
if you have have witnessed this type of behaviour.

We also provide support to University staff members or student leaders seeking supportive consultation for when a student discloses to you or you have witnessed a sexual assault, sexual harassment or violence incident.

Other internal support options

External support options

Crisis support

Domestic Violence Supports

Women's support

Men's support

LGBTIQA+ supports

More information and support services

Privacy and storage of your information

Your privacy is important to us. While you may lodge a report anonymously, the University may be unable to follow-up your report or investigate the matter. Information we collect about you will be stored securely and only kept for legal requirements before it is confidentially destroyed.

All our counselling support services are confidential, which means your situation will not be discussed with anyone outside of the counselling service, unless we have your written permission to do so. Exceptions to this rule apply only if there are legal or statutory obligations to disclose, or if there is an immediate risk of serious harm to yourself or to others.

See our Charles Sturt Privacy Management Plan for more information.