Explorations Series: Anything is possible - celebrating the past, present and future!
Start: 11 Jun 2019 6:00 pm
End: 11 Jun 2019 8:00 pm
Bathurst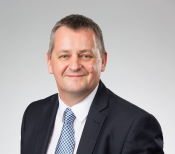 Anything is possible: celebrating the past, present and future!, presented by Mr Greg Ewing, will look to the history of Australian engineering starting with the first people and first engineers of this land.
Join Mr Ewing as he reflects on the major milestones in Engineers Australia's history, considers current infrastructure investment and opportunities, and looks to the future challenge of engineering a sustainable world aligned to the 17 United Nations Sustainable Development Goals.
Mr Ewing is the General Manager of Engineers Australia (EA) Sydney and Canberra. In this role, he is in charge of Sydney and Canberra regional operations of the peak body for engineering practitioners in Australia. Greg served EA's Northern Division as the General Manager from November 2013, prior to his appointment in Sydney, covering Sydney and Canberra.
Before moving to Australia in 2013, Greg was employed by the Institution of Engineering and Technology (The IET) as Regional Development Manager for Scotland, Northern Ireland and Cumbria. The role was as wide, varied and interesting as engineering itself. Most of Greg's professional career was with the Scottish Government.
Refreshments will be served following the event.
Venue / Address:
Building 1305 (Engineering Building), Room 127, Pitch Zone, Panorama Avenue, Charles Sturt University BATHURST NSW 2795 Follow event directional signage, parking available in P7
Contact Phone: 02 6338 4645
Contact Email: Mrs Alissia Galbraith