Regional Media in the Digital Age Summit
Start: 5 Nov 2021 1:00 pm
End: 5 Nov 2021 4:00 pm

To celebrate the 50th anniversary of the School of Communication at Bathurst, and to launch our new Bachelor of Communication - the only Communication degree co-designed, co-developed and co-delivered with distinguished alumni and leading industry partners - Charles Sturt University is hosting the Regional Media in the Digital Age Summit.
Regional media is in crisis, not only in Australia but across the world. New technologies have disrupted delivery modes, fragmenting audiences. No longer does the evening television news or the local morning paper set the agenda. News is increasingly accessed through a narrow lens of group postings. Local media play a central role in a sense of community. The accelerating loss of regional media undermines community; it also prevents regional citizens from playing their full part in the nation.
Hosted by Charles Sturt University's Professor Stan Grant Jr and Emeritus Professor Christina Slade and featuring addresses by the Managing Director of the ABC, David Anderson and the CEO of Southern Cross Austereo, Grant Blackley, the Summit will include a thought-provoking panel discussion examining digital disruption and the future of media.
The panel of industry experts will include the CEO & Managing Director of Southern Cross Austereo, Grant Blackley, Journalist & Author, Zoe Daniel, academic Dr Caroline Fisher, Head of Content Curation & Platforms at the ABC, Lee Glendinning, and the Head of Media at Minderoo Foundation and Tattarang, Shaun Devitt.
This will be a face-to-face event but will also be live streamed.
Professor Stan Grant Jr.
Vice Chancellor's Chair of Australian/Indigenous Belonging
Charles Sturt University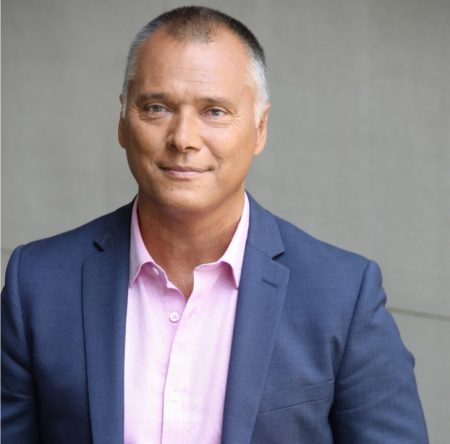 Professor Stan Grant is the Vice Chancellor's Chair of Australian/Indigenous Belonging at Charles Sturt University. He is also the Global Affairs and Indigenous Affairs Analyst for the ABC.
He is one of Australia's most respected and awarded journalists, with more than 30 years' experience in radio and television news and current affairs. Stan has a strong reputation for independence and integrity and has interviewed international political and business leaders, including our own prime ministers and senior ministers.
Prior to taking up his latest role Stan served for a decade at a Senior International Correspondent for CNN in Asia and the Middle East, broadcasting to an audience of millions around the world.
He has interviewed numerous world leaders including Nelson Mandela, Hillary Clinton, John Kerry, Condoleezza Rice, Yasser Arafat, Mahmoud Abbas, Shimon Peres, Bill Clinton, and Australian Prime Ministers Bob Hawke, Paul Keating, John Howard, Kevin Rudd, Julia Gillard, Tony Abbott, and Malcolm Turnbull.
Stan has won numerous international and Australian awards including a Peabody Award, Columbia University Alfred I. duPont award, four times winner of the prestigious Asia TV awards including best news story and reporter of the year, twice winner of the coveted Australian Walkley Award, as well as a TV Logie award, GQ Magazine agenda setter of the year and an Australian Academy of Arts Cinema and Television Award (Australia's Oscars) as male TV presenter of the year. Stan is an award winning and best-selling author of several books and has contributed articles to many major Australian newspapers, magazines and journals.
Emeritus Professor Christina Slade
Rector, Charles Sturt University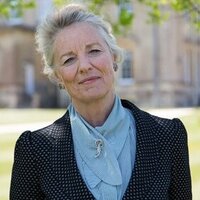 Christina was Emeritus Professor at Bath Spa University having held the position of Vice-Chancellor from January 2012 to August 2017 and Adjunct Professor at the University of Sydney.
She has studied and worked in universities in Europe, the US, Latin America and South Asia.
With expertise in higher education, media regulation, international and UK cultural and creative industries and digital futures, Christina brings strategic change management experience supported by strong analytic skills.
David Anderson
Manager Director, ABC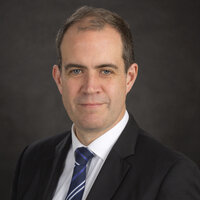 ABC Managing Director David Anderson's career in the broadcast television and media industry spans more than 30 years.
A leader in television production who has been responsible for commissioning successful programs across all genres as well as overseeing the corporation's digital transformation, he joined the ABC in 1989.
A succession of high-level positions has ensured his familiarity with every aspect of the ABC. David has played a pivotal role in leading its transition from a broadcaster into a modern digital media organisation, providing trusted on-demand content for the changing needs and expectations of audiences.
As Director of Strategy & Planning, David worked to find significant efficiencies and focus more of the ABC's expenditure on content, products and services for audiences. During his tenure as Director of Digital Network, he led the organisation's transformation by looking at ways to engage new audiences online and investing in creating personalised and connected digital services.
Immediately before his appointment to his current role, David held the position of Director Entertainment & Specialist. This broad portfolio spans the ABC's broadcast television networks, including on-demand products and services and all associated websites and apps, along with all ABC radio music networks, podcasts and specialist radio content.
David has been the ABC's Managing Director since May 2019.
Zoe Daniel
Journalist and Author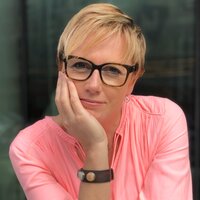 Zoe has spent almost three decades on the front line of news and current events, in Australia and internationally, living and working in some of the most challenging environments in the world. She translated the election of Donald Trump for Australians and has brought insights from Southeast Asia, Africa and the Americas home, illuminating key global events.
Zoe is a 3-time foreign correspondent and former ABC News United States Bureau chief. She was based in Washington DC from late 2015 until the end of 2019 and was one of the few journalists who saw the rise of Donald Trump coming. While in the United States, she travelled to 44 states and territories from Alaska to Puerto Rico.
Zoe was the ABC's South East Asia correspondent from 2009 to 2013 and provided on-the-ground coverage of stories ranging from major political events to natural disasters including civil unrest and political protests in Bangkok, the reform process in Myanmar and the devastation caused by Typhoon Haiyan in the Philippines. Between 2005 and 2006, Zoe was the ABC's Africa correspondent.
Zoe has reported on politics, conflict, famine, natural disasters, plane crashes, terror attacks, mass shootings, repression, economic collapse and poverty across the world in countries as diverse as the USA, Mexico, Venezuela, Sudan, Sierra Leone, Zimbabwe, Burma, Vietnam and Vanuatu.
Zoe grew up in Tasmania and began her career in journalism as a radio producer in South Australia. She then reported on rural issues in New South Wales, Tasmania and Victoria before becoming a business reporter and then a general reporter working across the spectrum of ABC News and Current Affairs programs.
She is the author of Storyteller, which provides a personal insight into her life as a foreign correspondent while juggling a family, and Angel, a novel for young teens about Typhoon Haiyan in the. Philippines.
Zoe's new book, Greetings from Trumpland, with colleague Roscoe Whalan was released in March 2021.
Zoe currently lives in Melbourne with her husband Rowan, children Arkie and Pearl and golden retriever Tully.
Grant Blackley
Chief Executive Officer & Managing Director, Southern Cross Austereo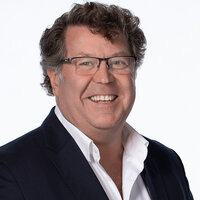 Grant is a highly experienced and well-regarded media industry executive whose 35-year media industry career has included senior leadership roles at TEN Network Holdings Limited (TEN Network), where he was CEO from 2005-2010. During his time with TEN Network, Grant held key roles in media sales, digital media and multi-channel program development and was responsible for group strategy, acquisitions and executive development programs.
Grant was appointed CEO and Managing Director of Southern Cross Austereo (SCA) in May 2015 and is responsible for the group's strategy and performance of key assets including SCA's 99 stations across FM, AM and DAB+ radio, the national sales representation for a further 23 regional radio stations along with exclusive Australian sales representation of global open audio platform SoundCloud and Sonos Radio. SCA owns and operates TV licences across regional Australia broadcasting 94 free to air TV signals including Sky News Regional in 17 TV markets across regional Queensland, Southern NSW, and Victoria. Grant also oversees the operation of LiSTNR, Australia's free, personalised digital audio destination for consumers featuring radio, podcasts, music and news.
Grant is Chairman of Commercial Radio Australia (CRA) and a Director of the Australian Association of National Advertisers (AANA).
Lee Glendinning
Head of Content Curation & Platforms, ABC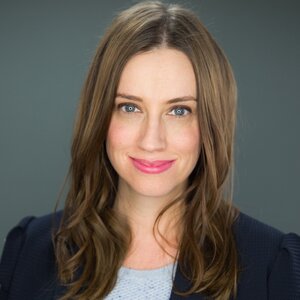 Lee is responsible for the digital and social media output across ABC Regional & Local, as well as managing audio strategy, content planning, operations and overseeing quality.
Lee's journalistic career spans 20 years across three continents. She has worked across national and international news, managed newsrooms and devised digital strategy for the Guardian in the UK, the US and Australia.
She was most recently an executive editor of The Guardian in London where she is responsible for key strategic work around deepening relationships with audiences through membership and reader revenue. Prior to this, Lee was editor of Guardian US, directing editorial content from teams in New York, Washington and San Francisco, and spearheading coverage of the 2016 election. During which time staff won numerous awards for journalistic merit in special projects, news and innovation.
Lee began her career as a reporter with The Sydney Morning Herald before moving to the UK where she worked at The Guardian, The Times and The Evening Standard. After her return to Sydney, Lee worked as Asia-Pacific editor at The Guardian.
In 2013, Lee was appointed deputy editor of Guardian Australia, where she led the news operation and was a member of the founding team who launched the site.
Caroline Fisher
Associate Professor of Communication and Discipline Leader of Journalism in the Faculty of Arts & Design, University of Canberra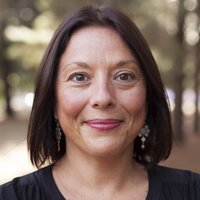 Caroline is the Deputy Director of the News and Media Research Centre and a co-author of the Digital News Report: Australia. Her research focuses on regional and local news, trust in news, news consumption and audiences.
Caroline is a recognised commentator on journalism and the state of the news media in Australia. Prior to academia Caroline worked as a journalist and political media adviser.
Shaun Devitt
Head of Media, Minderoo Foundation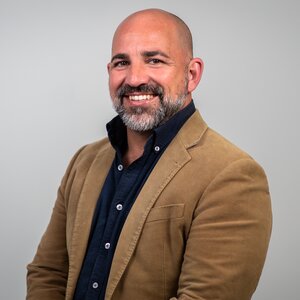 Shaun Devitt is currently Head of Media at Minderoo Foundation and Tattarang. Established by Andrew and Nicola Forrest in 2001, Minderoo Foundation is a modern philanthropic organisation seeking to break down barriers, innovate and drive positive, lasting change. Minderoo Foundation is proudly Australian, with key initiatives spanning from ocean research and ending slavery, to collaboration against cancer and building community projects. Tattarang is the Forrest's private investment division.
Shaun has spent more than two decades working as a journalist and producer across Australia and around the world. Shaun began his career with Sky News and the Nine Network and has held various roles as a reporter, Chief of Staff and a producer with 60 Minutes.
In 2005, Shaun left Australia to join the founding team responsible for the launch of Aljazeera English. Based in Qatar, he covered major news events and produced current affairs programmes across the Middle East, Africa, Europe, Asia and the United States. Shaun ran his own production company for several years back in Australia producing a series of current affairs specials with Ray Martin for the Prime Media Network focusing on social issues across regional across Australia.
Having worked with governments both locally and internationally, Shaun joined NSW Health in 2017 as Media Director and oversaw the department's media response to COVID-19 since the pandemic began.
Shaun received the inaugural Reuters Scholarship for Journalism at Charles Sturt University in 1997 and graduated with a Bachelor of Arts (Communications) with a double major in print and broadcast journalism.