Explorations Series: Driving social change, inclusion and belonging
Start: 19 Oct 2022 5:45 pm
End: 19 Oct 2022 8:00 pm
Port Macquarie
FREE Ticket: Find out more or RSVP
Please join us for an evening at Charles Sturt Theatre, as Associate Professor Cate Thomas shares her real-life and professional experiences, as she brings this innovative, first of its kind in Australia, Graduate Certificate of Intersectionality, Diversity and Inclusion course to life.
Cate will introduce how the course, will benefit and enable professionals to upskill their knowledge and qualifications to be more effective at engaging, communicating and working with people, to add value to all layers within their organisation.
This course is for individuals and professionals who want to drive social change and build more inclusive and just organisations, communities, and societies.
About Associate Professor Cate Thomas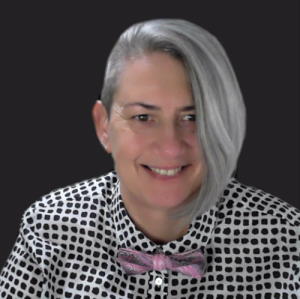 Associate Professor Cate Thomas has a diverse working and academic career in health, human services, leadership and management which is reflected in her qualifications in the human services, education and business/management areas. Cate is a dynamic leader and strategic thinker. She has demonstrated leadership and influence in the academic, government, and non-government arenas holding key positions such as Manager Research to Practice in NSW government, has worked as a private social policy consultant, and delivers keynote addresses.
Associate Professor Cate Thomas is passionate about education, lifelong learning and quality curricula, and with industry and academic experience delivers authentic and evidenced-informed curricula and education. Cate champions equity, diversity and inclusion in all roles she holds and works collaboratively to assist organisations to be more inclusive in order to harness the true talent and capability of workers through an intersectional approach.
We hope you can join us to explore this exciting initiative to create positive, professional change through intersectionality, diversity and inclusion.
Event location
Charles Sturt Theatre, Building 802 7 Major Innes Road Port Macquarie, NSW 2444
For more information
Contact the Office of Engagement and Enterprise