Charles Sturt Community Heartsafe Program
Project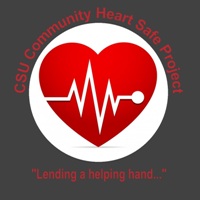 The Charles Sturt University Community Heartsafe Program is a community outreach project run by the Paramedic discipline. Its chief objectives are teaching the public bystander CPR and demonstrating how to use a public access AED with an aim to improve survival rates for out-of-hospital cardiac arrests within the Central West.
Furthermore, the project encourages the public to seek ways to increase the number of public access AEDs available within the community. The project engages the community at public events such as the Royal Bathurst Show, Family Fun Day, Bathurst Wellness Expo and Bathurst 1000.
By educating the public on simple bystander CPR and AED use, the community benefits from improved understanding of cardiac arrest, gaining knowledge of potentially life-saving treatments and can lead to improved outcomes for individuals who may suffer a witnessed cardiac arrest and receive early CPR/AED from the public.
The university benefits by further increasing its ties within the community and leading a public health education charge that could save lives.
Lastly, the project uses students from the Paramedic program to teach and educate the public under the supervision of a Charles Sturt academic, which increases the standing and public opinion of our paramedic program.
Campus
Bathurst
Lead Centre
School of Biomedical Sciences, Bathurst
Partners
Bathurst Royal Show
Family Fun Day
Bathurst Wellness Expo
Bathurst 1000
Perthville