Never Stop Learning - University of the Third Age
Project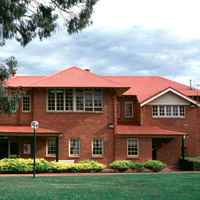 The Bathurst U3A is part of the worldwide University of the Third Age movement which arranges courses in which people over 50 (the 3rd age) can use their leisure time to learn and teach together.
All U3As are volunteer groups, autonomous from one another, and run by an elected committee of local community members.
The Bathurst U3A was established in 1991, and in 2013 has over 350 members.
Charles Sturt University works with UA3 by providing access to classrooms and other teaching resources to support this volunteer program.
Campus
Bathurst
Lead Centre
Head of Campus, Bathurst
Partners
University of the Third Age
Link