Project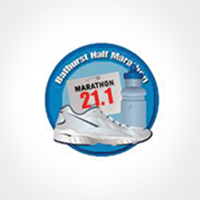 The Charles Sturt University Bathurst Half Marathon is a fast, flat 10km event in Bathurst.
Usually run in cool conditions, it is well known as the other 'Great Race' in Bathurst as well as an important opportunity for students, staff and the community to share a great social event.
Charles Sturt has been proud to work with the community and to have been a sponsor over many years.
Campus
Bathurst
Lead Centre
Head of Campus, Bathurst
Partners
Luminosity Youth Inc.
Link
http://www.bathurstrunning.com.au