Sporting Rural Australians
Project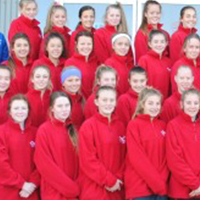 The Western Region Academy of Sport commenced operation in July 1991 as a non-profit organisation.
The Academy is one of 9 regional and 2 metropolitan Academies established in NSW to provide support to the region's talented athletes, and to attempt to eliminate the disadvantages country and regional athletes face in comparison to their city counterparts.
Athletes from throughout the region are offered scholarship in Squads (Sport Talent Enhancement Programs) and individually (Individual Talent Enhancement Programs).
Charles Sturt University works with WRAS by providing it with office accommodation and use of its extensive sporting and gymnastic facilities on the Bathurst campus.
Campus
Bathurst
Lead Centre
Head of Campus, Bathurst
Partners
Western Region Academy of Sports
NSW Sports Local Government
Link