Volunteering for a better rural Australia
Project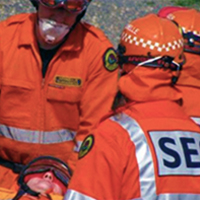 Charles Sturt University staff and students are members of our broader regional community.
Being a member of a community means taking responsibility for each other, which requires a commitment of staff and student time to volunteering in organisations such as the Rural Fire Service, State Emergency Services, Defence Force Reserves and St John's Ambulance Service.
The University makes a contribution to the safety of our communities by giving staff volunteers an extra 10 days of leave each year to attend to their duties associated with defence force service, or natural disaster and emergency management.
Lead Centre
Division of Human Resources
Partners
State Emergency Services
Rural Fire Services
St John's Ambulance Service
Defence Force
Link