Working with rural Australians with speech impairments
Project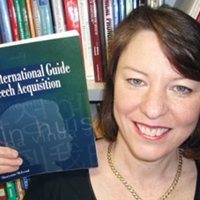 Charles Sturt University works the Cooinda Family Support Service, a local NGO in Albury-Wodonga, to pair 3rd year speech pathology students with families who have at least one child with an issue of communication.
Students work with the family, the teachers of the child, and the child itself, to provide a full assessment and intervention service.
Up to 20 families with a child/children with disabilities receive speech therapy services per annum.
Lead Centre
School of Community Health
Partners
Cooinda Family Support Service
Link