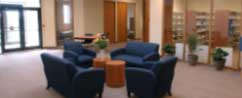 In 2005, Charles Sturt University became one of the first foreign universities in Canada to be recognised as a University in the Province of Ontario, and the first to commence operations.
On 16 February 2005 the Vice-Chancellor of Charles Sturt University formally announced that Charles Sturt would commence delivery of a Teacher Education program in Ontario, Canada.
The official launch of the Bachelor of Primary Education Studies at Ontario Campus took place on 29 August 2005.
As of July 2015, due to the legislative and regulatory environment in Ontario, the University regretfully ceased to operate its Ontario campus.
Charles Sturt University has a proud history of delivering higher education to Canadians for over 25 years. This started in the 1990s with distance education and then in delivering programs in partnership with a number of Canadian institutions including The Michener Institute for Applied Health Sciences and Humber College.
2003

Building on our experience in international program delivery and our desire to increase international student numbers, Charles Sturt decided to commence offshore delivery of the Charles Sturt University Bachelor of Primary Education Studies (BPES) program in Burlington, Ontario in Canada.

At the time there were number of identified opportunities that supported a Charles Sturt University on-campus presence, including:

a need for teacher training in Ontario;
a reliable job market for graduating teachers;
the amendment to local regulation in late 2002 that removed legislative restrictions in Ontario for out of province education providers;
access to high quality students and academic staff;
enhancing the University's and Faculty of Education's international profile, reputation and linkages;
a genuine desire to internationalise Charles Sturt's education programs through the exchange of staff and students, and exposure of staff to Canadian perspectives; and
development of high quality research and research partnerships.

The Faculty of Education chose to expand their programs in Canada because:

Canada's early childhood and school education systems that perform very well against OECD and other national benchmarks.
Design common courses and subjects could be professionally accredited both in Ontario and Australia.
An opportunity to use delivery in Canada as a form of international benchmarking, which could add value within Australia and to the Faculty's broader international reputation.
A similar social, cultural and educational context exists with regards to indigenous and First Nations communities, families and children, with two-way opportunities to learn and contribute.
Similar social and cultural contexts for school and early childhood education systems exist. These enable Australian curriculum to be used as an appropriate base for Canadian programs. This was evidenced by the significant number of Canadian graduates, mainly from Ontario, who travelled to Australia each year to undertake teacher education programs and who were successfully 'registered' in Ontario upon return.

2004

In December 2004, the University was granted provisional consent by the Ontario Minister of Training, Colleges and Universities to offer the BPES on site in Ontario. Charles Sturt University was the first 'out of province' university to be granted such approval under the Postsecondary Education Choice and Excellence Act 2000.

2005

Following professional accreditation by the Ontario College of Teachers, full consent was granted to Charles Sturt. CSU Ontario was successfully established as Charles Sturt's first and only offshore campus, and Australia's only niche offshore Education campus in North America. The campus was established in the city of Burlington. Charles Sturt commenced delivery of the BPES on 29 August 2005 with 116 students.

2006

The first cohort graduated the BPES at CSU Ontario's first graduation on 23 June 2006.

2009

The Bachelor of Early Childhood Studies was introduced as a new on-campus offering (a degree completion program for Early Childhood Education graduates). This same year the mixed mode Master of International Education (School Leadership) was established, along with the introduction of a number of Additional Qualification programs for teaching graduates.
All of these programs offered in Ontario shared curriculum with existing courses in Australia, and resulted in subsequent cross teaching between Australia and Canada. This model provided tangible internationalisation outcomes for CSU's domestic Australian students who benefited from experiences of international contexts, the expertise of Canadian staff, and the opportunity to study alongside their Canadian counterparts.

2015

As of July 2015, due to the legislative and regulatory environment in Ontario, the University regretfully ceased to operate its Ontario campus. Consequently the Bachelor of Primary Education Studies and the Bachelor of Early Childhood Studies Education are no longer available, and the Master of International Education (School Leadership) is only available by Distance Education.
A hallmark of CSU's delivery of its programs in Ontario has been the close collaboration with key stakeholders and partners. This has included Mohawk and Sheridan College, McMaster University, The Halton School Boards and the Ontario Principals' Council. CSU is proud of its contribution to teacher education in the Halton Region for the past 10 years through the Additional Qualification program. Students interested in AQ courses are encouraged to visit the Ontario College of Teachers website to search for programs at other institutions.
Future of Charles Sturt University in Canada
Since 2005 around 1,500 students successfully graduated from the programs offered through Charles Sturt University Ontario, and hundreds more from a range of online and distance education programs. Charles Sturt University plans to keep engaged with Canada through online and distance education, research and partnerships, and our Canadian alumni.
Online and Distance Education
Charles Sturt will focus future efforts on our successful programs offered in Canada from Charles Sturt campuses in Australia by online and distance education.
Research
Charles Sturt is and will continue to be committed to building partnerships and alliances with relevant research and professional organisations in Canada.
Alumni
When you study at Charles Sturt, you join a community of more than 170,000 students and alumni. Whether it has been days or decades since graduation, we care about each and every member of our vibrant Charles Sturt Alumni.
Our graduates can be found in all corners of the globe making remarkable contributions to their industries and communities. When you graduate, we encourage you to stay connected with the amazing family that is Charles Sturt.
Charles Sturt Alumni can enjoy a number of benefits, including a 10 per cent discount on postgraduate study.
Throughout 2015 a new suite of events are being planned in various countries. Visit our alumni website or keep an eye out for the new Alumni eMagazine launching later in the year.
Charles Sturt Partners in Canada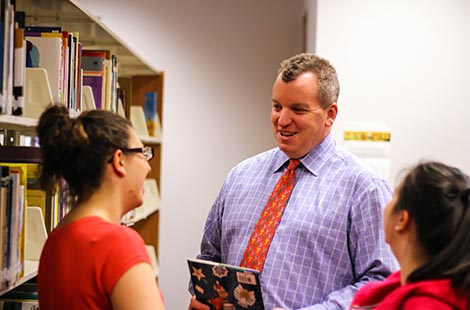 Charles Sturt has a strong reputation for designing portable internationally relevant qualifications that are recognized by industry, employers, and accreditation bodies. In Canada, for some courses CSU has formal and informal pathways and partnerships.
Charles Sturt Partners in Canada
Ontario Police College
CSU Global Exchange Partners: