Coat of Arms
The Coat of Arms was granted by Letters Patent to Charles Sturt University by the College of Arms in 1989.
The Coat of Arms bears the arms of the University at the centre. The helm sits above the arms showing a knight's helmet crowned with three golden stars atop which sits the crest - a lion holding three keys. The mantling is dressed in green and gold at either side of the helm and arms. 'For the Public Good', the University's motto, is inscribed to the Motto Scroll at the base of the arms.
More information on the granting of arms on the College of Arms website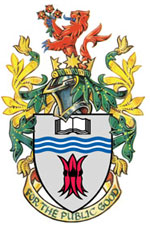 Official floral emblem
The official floral emblem of the University is the Sturt Desert Pea or Swainsona Formosa.
University Motto
The name of the University honours the noted explorer, soldier and public servant Charles Sturt.
Commenting on his own commitment to exploration, Sturt wrote:
A wish to contribute to the public good led me to undertake those journeys which cost me so much ... I sought that career, not, I admit, without a feeling of ambition as should ever pervade a soldier's breast, but chiefly with an earnest desire to promote the public good, and certainly without any hope of any other reward than the credit due to the successful enterprise.
In the tradition of exploration, learning, inquiry and discovery as embodied in the life and work of Charles Sturt, the University has as its motto - for the public good.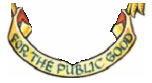 For the public good